Hello, its review time again, and the Blackmagic Pocket Cinema Camera 4k which is a huge pick among lots of you photographers, and also many product reviewers out there. The Blackmagic is the selection of choice for today's review products discussion.
The product was released earlier this year in September 2018.
Now, this was probably the most anticipated camera coming to the market and did it meet the high expectation. We will find out as I dig deep into the product.
Here are the camera specs with everything that's Included:
Welcome card.
LP‑E6 Battery
Lens turret dust cap.
Blackmagic Pocket Cinema Camera 4K
Lens turret dust cap.
30W power supply with locking connector and international adapters.
DaVinci Resolve Studio with an activation key.
SD card with software and manual.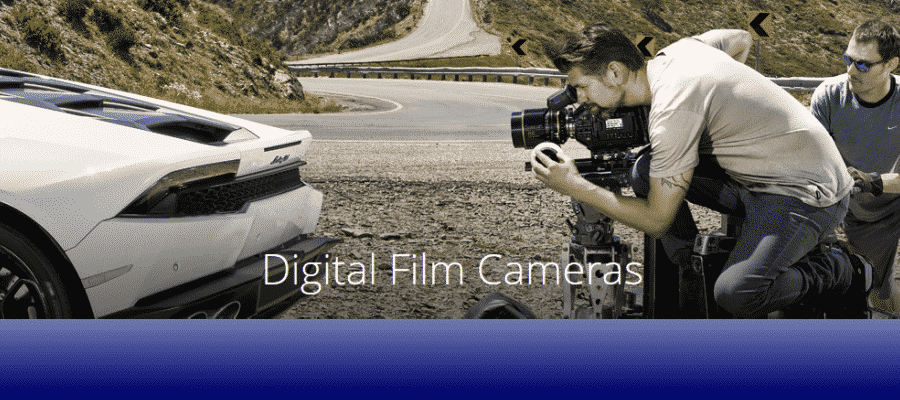 Why is this camera exciting? It is effectively the successor to the Pocket Cinema Camera which was very successful, but that had a super 16 size sensor. The camera could only do 1080p this obviously is 4k, and it has a micro 4/3 size sensor.
The micro 4/3 size sensor is not just any micro 4/3 sized sensor either it has a dual native ISO of 400 and 3200 which is an adorable combination because 400 is excellent. Also, low for those white bright outdoor days and 3200 is nice and high for low-light stuff.
The point here is the better, the further apart the two numbers are the better as far as I'm concerned, and it is gonna make this a lot better in low light. Also, than many other cameras which we've seen from Blackmagic so far.
Black magic always makes fantastic cameras with lovely sensors inside really nice images beautiful color reproduction dynamic range and attractive user interface.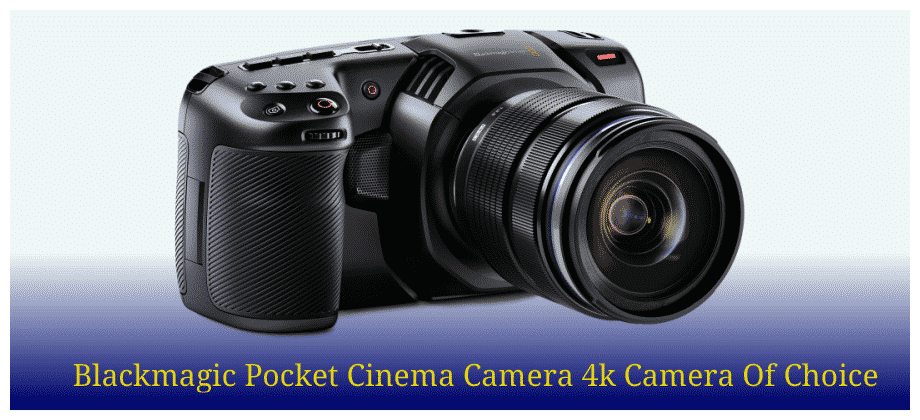 With all of these new improvements are indications that show us so far that this is going to be the camera that changes everything in the camera world.
The Pocket Cinema Camera 4K is Blackmagic's most nice camera yet for budget filmmakers. Blackmagic has added features that video shooters have been asking for years, and the price is right at a mere $1,300. But with compelling, video-friendly mirrorless cameras coming out seemingly every month, is there still a place for a dedicated cinema camera?
What's getting a lot of attention on the camera is this little USB C port on the side which is a brilliant addition this can be used for power so it can be used to charge the battery. It can't power the camera continuously would like a battery bank.
However, you can use a little battery bank or just plug into the mains to charge the Canon lp6 battery that actually powers the camera.
Top-of-the-line Digital Camera, Photos and Accessories
The USB C port is also a nice touch to the Blackmagic pocket cinema camera, but what's really exciting is that it can be used for data so you can plug in a little SSD and record your RAW files straight out onto that SSD. Also, this can even be the same SSD drive that you're going to use for editing and completely bypassing the C fast guard or the SD card which is fantastic.
This option will let us record those large data rate files like for example onto much more affordable and larger capacity drives than if we were using C fast. The camera does really use it as a pocket Cinema Camera, after all, that's what the cameras are for.
More recently Blackmagic Design unveiled a 4K version of its favorite portable RAW camera at NAB 2018. You can say that this Pocket Cinema Camera 4K packs a full-size, dual native ISO Micro Four Thirds sensor.
Also included is the internally record 4K HDR RAW at 4,096 x 2,160 and 60 fps in 12-bit RAW or 10-bit ProRes. The good thing is, it costs nearly half the price of Panasonic's video-oriented GH5s coming is at $1,295, making it the cheapest 4K RAW camera available in a long way in today's camera market.
The Pocket Cinema Camera 4K sports an all-new body that's a lot more common than the original. It is made using carbon-fiber, rather than metal, which makes it lighter, the maker pointed out.
The new design Blackmagic cinema camera also got a bigger grip and a more extensive array of physical dials and buttons for recording. Other nice features are the ISO, shutter, aperture, white balance, and others. But most of those things were controlled from the rear display before, so the new model should handle much better.
Provocative Trending Comments on the Blackmagic Pocket Cinema Camera 4k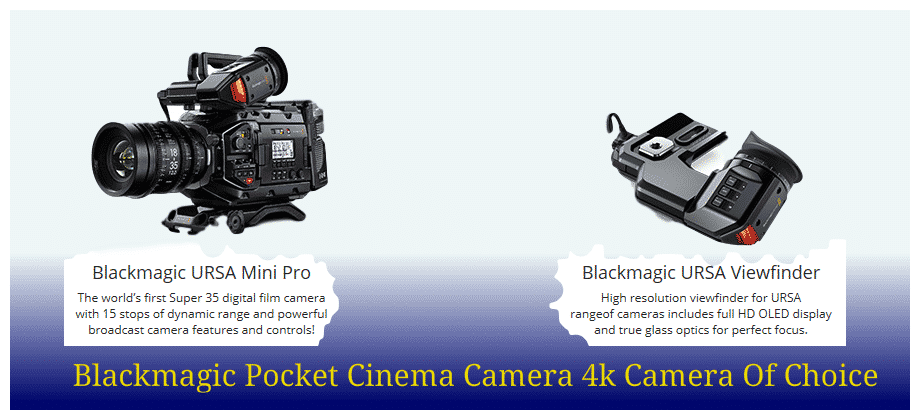 Designed using a space age carbon fiber polycarbonate composite, the body of the Blackmagic Pocket Cinema Camera 4K is extremely strong and light.
Small size and incredible quality, the Blackmagic Pocket Cinema Camera 4K is a great action camera.
Moza Air 2 and Blackmagic Pocket Cinema Camera 4K are the perfect filmmaking combo!
Although its jam-packed with professional features, the Blackmagic Pocket Cinema Camera 4K is an excellent camera for new filmmakers.
In turn, while the Blackmagic Pocket Cinema Camera 4K is definitely not perfect, with stunning 4K capture and a comprehensive array of connections, its pros heavily outweigh its cons.
The Blackmagic Pocket Cinema Camera 4K is quick to fire up meaning a shooter can grab this camera and go.
The Blackmagic Pocket Cinema Camera 4K is around the same size as a mirrorless camera, but has vastly superior video quality.
Because its so small and easy to travel with, the Blackmagic Pocket Cinema Camera 4K is ideal for travel blogs and food videos.
Best of all, because the Blackmagic Pocket Cinema Camera 4K is so small and includes everything you need, its perfect for run and gun, guerrilla style shooting.
Because of its small size and incredible quality, the Blackmagic Pocket Cinema Camera 4K is a great action camera.
The Blackmagic Pocket Cinema Camera 4K can record at up to 60 frames per second in 4K and up to a massive 120 frames per second for windowed HD.
Do you love taking pictures? Check out these amazing Cameras