Question: Is there any Benefit of hiking?
Hiking is walking through and exploring natural scenery with the specific objective of enjoying yourself. On a hike, you travel on foot through rural or wilderness areas. While done on mountainous terrain in India and Nepal, the same is called trekking. When you hike overnight, it is called backpacking. There are beautiful areas of attraction in many countries. How do you get there? The only way to reach some of these attractions is to hike there. Why? It's impossible to get there by motor vehicle.
For example, Canada, where I live, offers unparalleled hiking experiences from coast to coast, as we say, from Newfoundland's Tablelands to the West Coast's Rocky Mountains. Check out this guide to see the country's best hiking trails.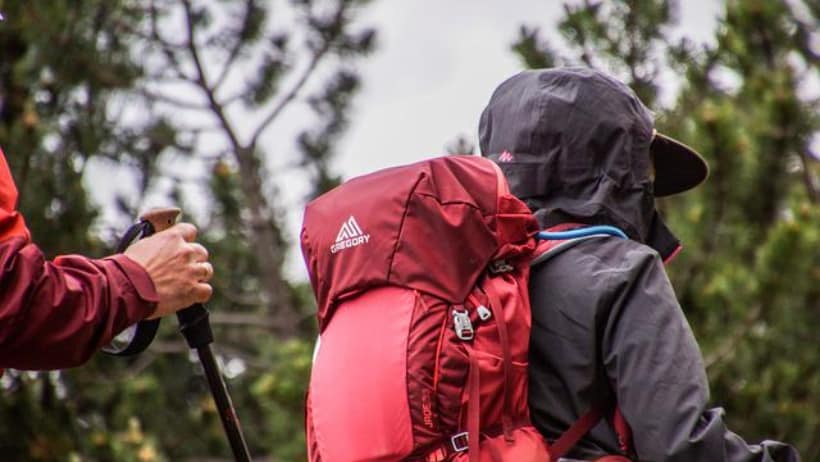 Hiking is a long, robust walk, usually on trails or footpaths. In Europe during the eighteenth century, walking for pleasure was developed. In Canada and the United States, "hiking" is the preferred term, and "walking" is preferred for shorter walks, especially in the regions. The Republic of Ireland and the United Kingdom do not use hiking as the preferred term but instead use "walking" as the preferred term for all forms of walking, and it could be a walk in the park or backpacking in the Alps. Hiking is often used in the UK, along with rambling, hillwalking, and fell walking (mostly used in northern England).
The term bushwalking is endemic to Australia, adopted by the Sydney Bush Walkers club in 1927. It is a popular activity with numerous hiking clubs worldwide, and studies suggest that all forms of walking have health benefits. For New Zealand, a long, robust walk or hike is called tramping.
Hiking can also be considered a way to get exercise. The wonderful exercise and natural fresh air will do you good. Also, the best way to see and feel nature at its best is to feel at peace and be one with it. It is also a great way to bond with your friends and family. You see and feel nature at its best while observing flora and fauna. Your senses will not be disturbed by engine noise, airborne dust and fellow passengers. However, it does require some amount of stamina and knowledge of nature.
Hiking Nature Tips
While hiking, it is important to ensure that you do not damage the treading environment. The very natural place and scenery you are enjoying are also very fragile. Generally, natural parks have their own rules and regulations to maintain them. Make sure that you follow them. When hiking, leave no traces behind and dispose of all the rubbish, you may generate in a manner that other hikers cannot trace. Avoid conflicts with other groups of hikers. However, do acknowledge their presence with a friendly gesture.
Your Surroundings
Empower yourself with knowledge of the species you might be encountering in the area to avoid distracting them. While hiking, make sure that you take the whole group with you. The pace should be comfortable for everyone. Walking faster than one is used to can be annoying, tiring, and result in injuries. Keeping the slowest walker ahead will help maintain the group's pace.
All will appreciate staying quiet and letting others enjoy the silence, besides increasing your chances of encountering wildlife. While passing through possibly dangerous territory, keeping a safe distance between hikers would be advisable.
Gears
When combined with outdoor activities like hiking, fishing, cycling, horseback riding, white water rafting and kayaking, skiing, rock climbing and mountaineering, it is a great and challenging way to enjoy nature. Hence you must carry the appropriate clothing and camping equipment. The equipment should be durable, lightweight and suitable for the weather and the activity for which it is intended.
Benefits
Many people have realized the benefits of hiking and trekking for their health. These activities are no longer just for those who enjoy being outdoors. Usually, outdoor sports and activities require special equipment and training. Depending on the season, a good pair of walking shoes and appropriate clothes are all you need. We do not necessarily need these things for hiking and trekking.
As you leave the city's polluted air and enter the woods, you can breathe in the fresh air and eliminate toxins. People of any group or fitness level can undertake these two activities. Hiking involves walking, which helps condition your body and improve your mental health. You can determine the distance you want to walk and set your pace accordingly to avoid taxing your body.
Hiking is a good way to lose any excess weight you have accumulated. According to the American Heart Association, brisk walking for 30 to 60 minutes three to four times a week improves cardiovascular health and overall wellbeing. Even walking at moderate speeds has both long-term and short-term benefits.
Besides weight loss, hiking and trekking also help reduce elevated blood pressure, prevent osteoporosis, alleviate arthritis pain, relieve backaches, slow down the aging process, improve mental health, and prevent diabetes.
You can make hiking and trekking into a family outing. You get to spend some fun and meaningful time with your family while renewing bonds between family members.
Conclusion:
For outdoor activities like rock climbing, it is necessary to have a good and qualified instructor. Carry good quality equipment like climbing rope, harness, carabiners, slings etc. climbing should always be done in a group and never alone.
While planning for outdoor activities, you will need to purchase camping equipment and other materials for your adventure activities. Amazon, eBay, Walmart and many other online stores sell a wide variety of suitable equipment that is durable and of high quality, which is bound to feel useful for the outdoor person.
Hiking Gear and Accessories
Here is a list: Compare prices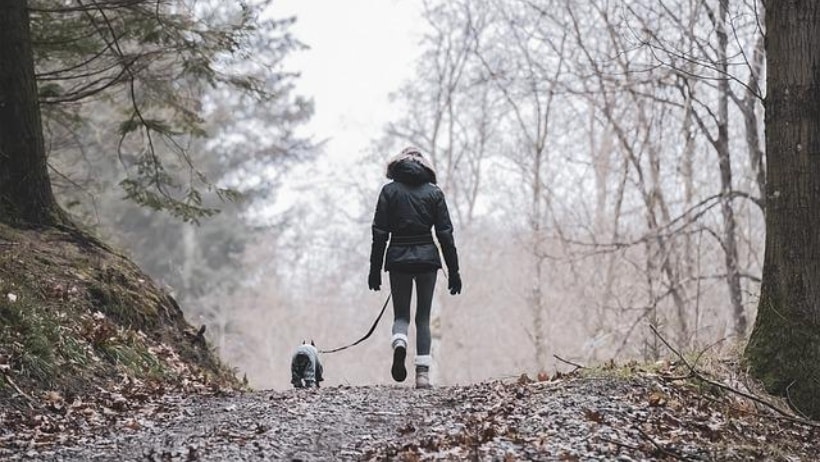 Physical Benefits of Hiking
Hiking is a great way to improve your physical, mental, and emotional states. It is cheap, fun, and natural. It also has numerous benefits.
Readings
Michigan State University: "Benefits of walking for physical exercise."
Richard Cotton, national director of certification, American College of Sports Medicine, Indianapolis.
Gregory A. Miller, Ph.D., president, American Hiking Society, Silver Spring, MD.
American Hiking Society: "The 10 Essentials of Hiking," "Health Benefits of Hiking."
Harvard Medical School: "Research points to even more health benefits from walking."
National Osteoporosis Foundation: "Exercise for Strong Bones."
As you can see, all of these professionals reinforce the many benefits of hiking. Hiking consistently keeps your heart rate up and gives you an aerobic workout. Frequency hiking is going to prevent your chance of developing heart disease. It will decrease your blood pressure and cholesterol levels and slow down your aging process. The list of the benefits is long. It will also prevent you from catching a cold or flu and increase your bone density. The fun of hiking can fight the threat of arthritis, reduce possible back pain, and nourish you with longer, better life.
One writer stated that if you want to be more attractive to your "opposite sex, go hiking a trail on an incline. It's a positive way to build your butt muscles and also legs. The regular hour-long hikes also increase your stamina, better equipping you to deal with whatever conditions you might encounter during your day's life activities.
Hiking also provides great mental benefits. Enjoying the abundant nature of the outdoors and clearing your mind of everything for a short time can provide important benefits to your psychological health. Direct sunlight and fresh air have been shown to affect the psychological states of human beings positively. Hiking is also a relaxing way to get away from everyone and spend some time with yourself. A break from the emails and phone calls of the day can do you a great deal of good. After your hike, you are sure to have gained a new perspective and feel refreshed and ready to take on the world.
So do yourself a favour and take a hike!
I did not forget the kids | Adidas backpack for kids.
Emotional Benefits of Hiking
The ability to regulate emotions and behaviour under different circumstances is what emotional health means. If someone is emotionally healthy, they can manage life's challenges well, build strong relationships and recover quickly from setbacks.
We are always looking for healthy ways to cope with the chaos in our everyday lives because life is stressful.
When we talk about emotional health, we refer to the overall psychological well-being of a person. That includes how we feel about ourselves. Being emotionally healthy means being happy, self-confident, self-aware, and resilient. Our ability to manage our feelings and emotions greatly improves. As a result, we are better equipped to deal with difficulties.
Emotional health problems can affect anyone, and throughout our lifetimes, most of us will experience them at some point. The majority of us ignore the emotional messages that tell us something is wrong with us. We try to tough out our emotional issues by distracting ourselves or self-medicating with alcohol, drugs, and other destructive behaviours. We bottle things up in the hope that others don't notice. However, it is difficult to hide our emotional problems from others when they become serious.
Therefore, it is important to protect our emotional health as it will give us many physical and mental illnesses and adversely affect those close to us if we do not.
Resource links: The many benefits of hiking!